Organic Chocolate Liquor*, Organic Cane sugar, Organic Cocoa butter*, Organic Cacao Nibs, Organic Lecithin (Soy), and Organic Vanilla extract.
Manufactured in a facility that also processes peanuts, tree nuts, and milk.
*Rainforest Alliance Certified - a better future for people and nature. www.ra.org
3.56oz (101g)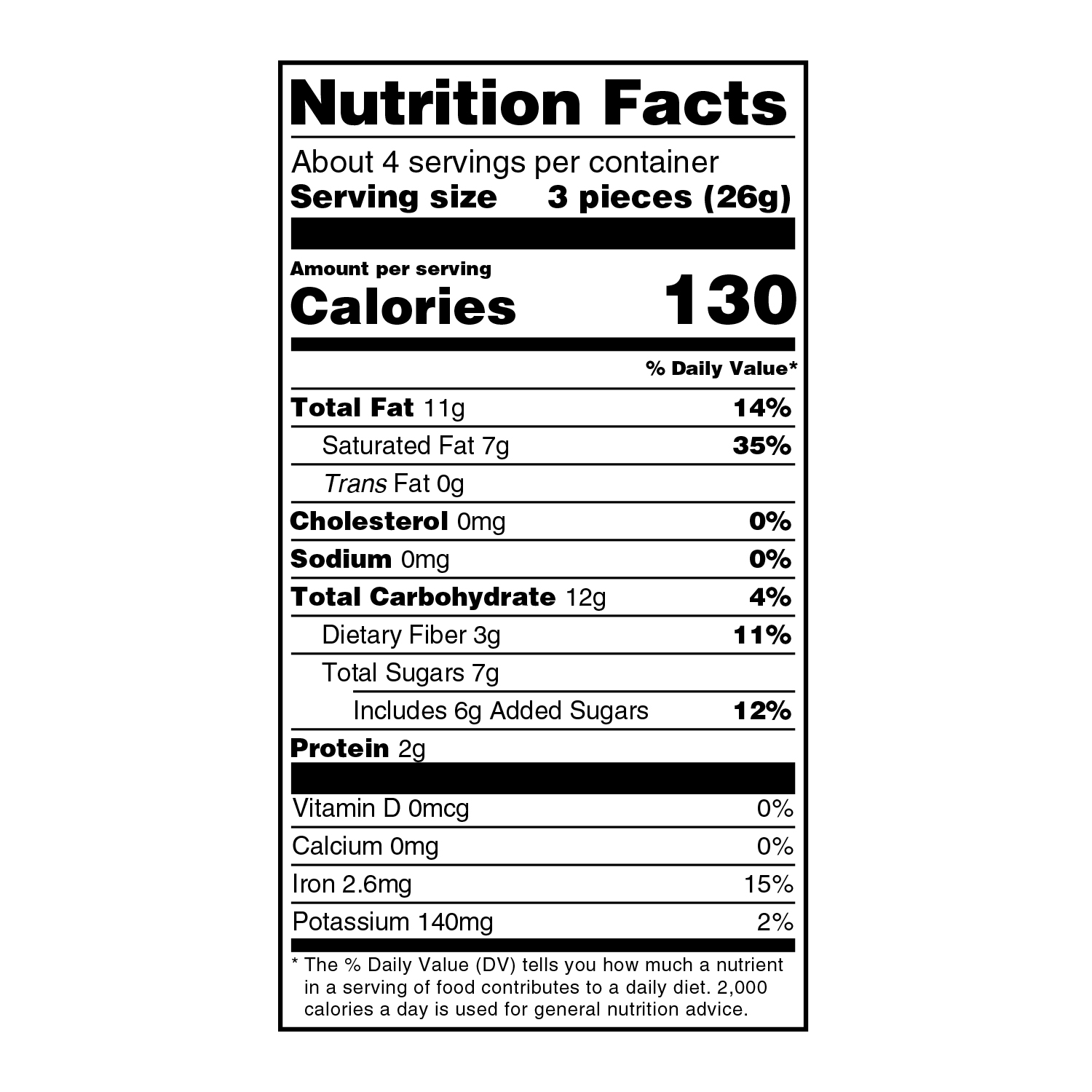 89%
of reviewers would recommend this product to a friend
I don't recommend this product
Shipping cost
I have been buying Nibmor for so many years. Each order has been close to 100.00 or more. Sadly, they no longer offer free shipping and while I can understand this and the rising costs in our economy, 20.00 for shipping is very excessive. I feel there should be a rewards program that can offer reduced or free shipping for loyal customers who purchase in large quantities or spend a certain amount. It seems that with all small companies, once they get their foot in the door with large grocery stores such as Kings or Whole Foods they begin to forget about the loyal customers they had from the start. Sad day today. I really enjoyed the chocolate. I hope in the future shipping costs will be reduced or a loyal rewards program will be introduced, as I have always purchased from many small online businesses and this is the only one who have increased their shipping so high.
The best dark chocolate.
The product is quite good. However, shipping is quite expensive at $10.
Mmmmmm!
Such good chocolate! A nice balance between the sweet and bitter, with the fun crunch of the nibs.
Rb
Sooo delicious best chocolate ever and they all ways pack it in ice packs so it doesn't melt so very great all around shipping price taste well worth the price best ever for sure I have bought it several times and I am always excited to get it